Pacific L GRP Over door Porch Canopy
The Pacific (L) GRP fibreglass entrance door canopy is moulded with a dual pitch tiled roof, integral GRP lead effect fixing/flashing flange. The Pacific L is supplied with a a white fascia, white detailed soffit and a slate grey tiled effect roof. There are also optional decorative brackets supports. The Pacific door canopy range is available in three different width options. The canopy is supplied in slate grey and white as standard but there are other colour options available such as oak. mahogany and anthracite grey which can be selected above when ordering. The Pacific L is an ideal choice to combine with our Athens wave door columns to give a stunning entrance to your home.
Every canopy is hand made to order at our midlands based premises.
Our Door canopies are produced by hand.
Glass-reinforced plastic (GRP), also known as glass fibre-reinforced plastic (GFRP), is a fibre reinforced polymer made of a plastic matrix reinforced by fine fibres of glass.
GRP is a lightweight, extremely strong, and robust material. It is less stiff and far less brittle than carbon fibre. Plus GRP's bulk strength and weight properties are also very favourable when compared to traditional metal and plastic alternatives
GRP is easily moulded into a wide variety of designs making it suitable for both standard and more bespoke applications

​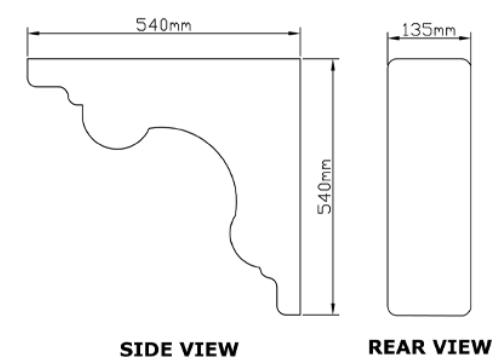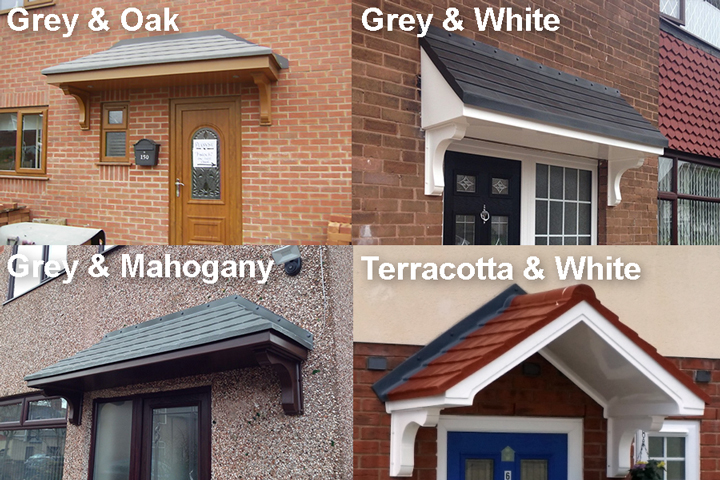 Product Code: 10035b
Availability: In Stock
Related Products