Palermo 1200+ Series Window / Overdoor Canopy - Made to Measure.
Our popular Palermo GRP (fibreglass) window/door canopy can be made to measure in any size up to 3048mm (10ft) making it the perfect choice for door and window comination, patio doors, sliding doors or french doors. Please specify the size required above.
The Palermo door canopy is supplied with a pitched slate grey tiled roof with integral GRP lead effect fixing/flashing flange and a white white soffit. Although the Palermo door canopy is supplied with a white fascia and soffit and a slate grey tile effect roof as standard, there are other colour options available such as oak, mahogany and anthracite grey which can be selected from the above menu. there are also optional decorative brackets supports available.
Please Note - When inputting the exact maximum measurement this is the roof measurement meaning that the underside soffit measurement will be between 40 - 50mm smaller than the maximum width provided.
All of our canopies are hand made to order at our West Midlands based premises
Palermo 1200+ Series
Palermo 1200

Up to 1200mm width

Palermo 1500

1201 to 1500mm width

Palermo 1800

1501 to 1800mm width

​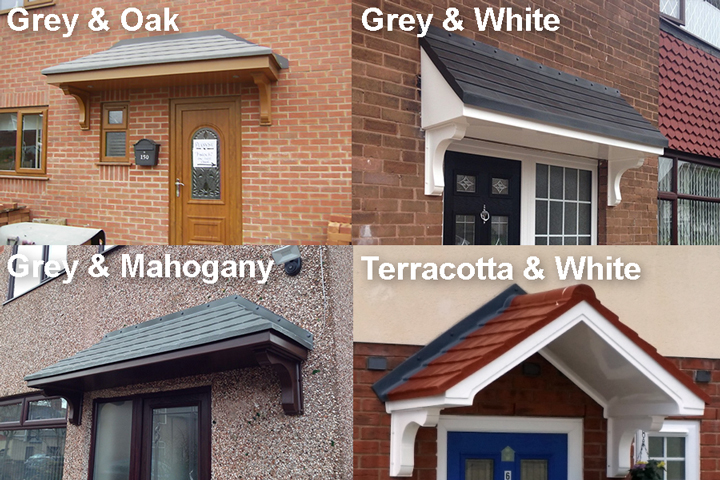 Product Code: 10001
Availability: In Stock
Related Products